FRANÇAIS - DEUTSCH - ENGLISH

HOME - CALENDAR - KUGS COMMUNITY
BALLISTICS - RESEARCH & DEVELOPMENT
PRODUCTS - ORDER - CONTACT
HD410 REVOLVER


DEVELOPEMENT
PROTECTION
MARKETING

What makes the HD Revolver the ideal Home Defense weapon?

We first developed the HD410 for a very specific requirement: self-protection against piracy on the high seas. It therefore combines instant readiness, high firepower, usability in tight, confined spaces, and ease of operation by a non-expert user.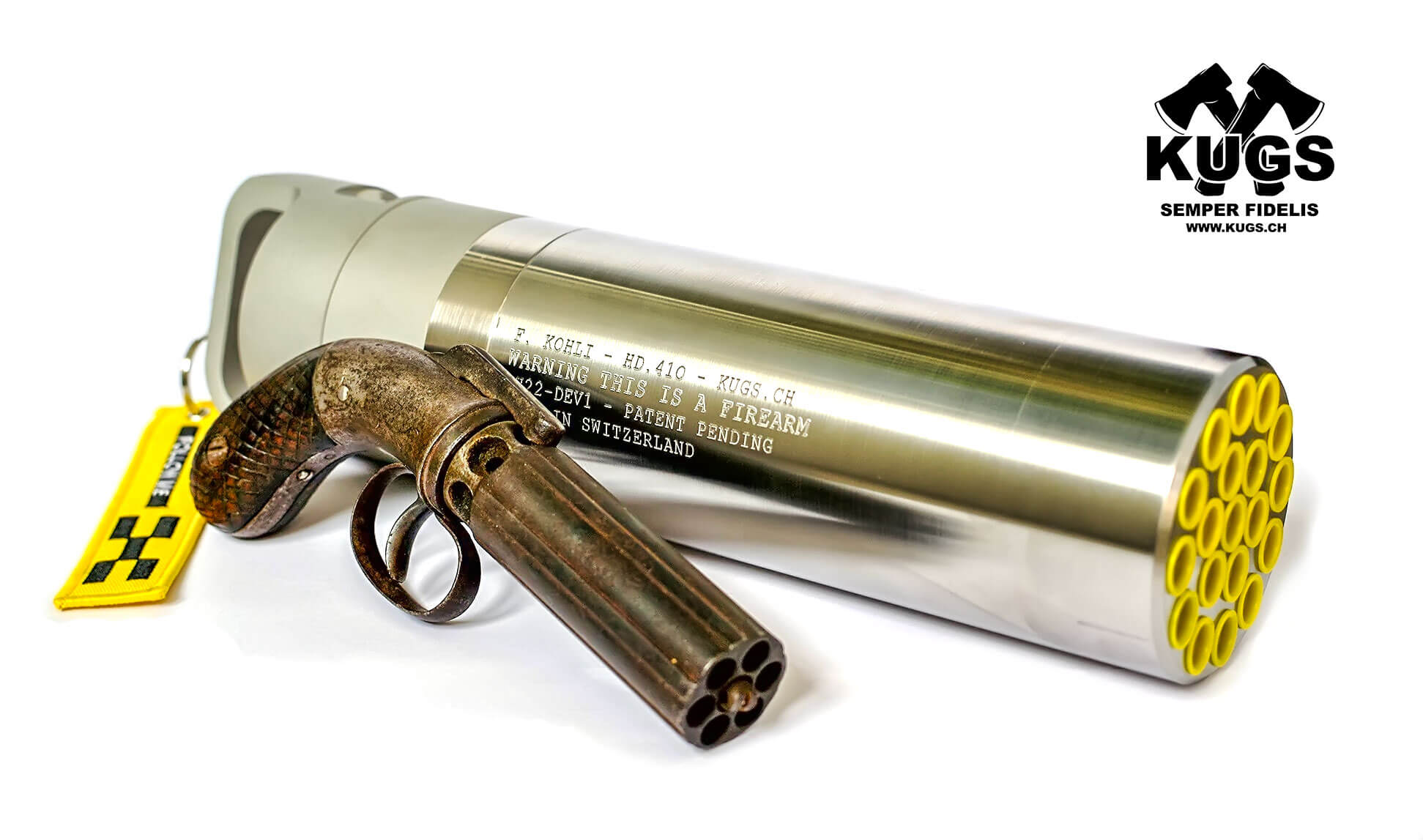 Which makes the HD410 highly suitable for similar situational environments, e.g. courts of law, banks, embassies, and the like. But also as a primary home - or yacht - defense weapon.

The HD410 offers you no less than 18 shots at hand. Which can be delivered slow or fast, as the situation requires. Its shotgun/revolver caliber (.410) caliber allows the user to select the most suitable ammunition (or ammunition mix) for the expected threats, from less lethal (e.g. rubber ball) up to highly effective (lead sheaf, lead ball, and beyond).

With its stainless steel construction, the HD410 can withstand extended periods of storage, even in a in fairly aggressive marine environment, while being heavy enough to be easily controllable, even by the average user. Its unique shape also means it is not immediately recognizable as a firearm. How many firearms can be so easily hidden in plain sight?

As per current ATF regulations, the HD410 cannot be imported in the USA. However, it can be manufactured and sold in the USA.

If you are a US-based firearms manufacturer and would consider manufacturing and selling this unique product, feel free to contact us.