FRANÇAIS - DEUTSCH - ENGLISH

HOME - CALENDAR - KUGS COMMUNITY
BALLISTICS - RESEARCH & DEVELOPMENT
PRODUCTS - ORDER - CONTACT
LR90 AMBIDEXTROUS RIFLE


DEVELOPEMENT
PROTECTION
MARKETING

We look forward to meeting you from the 48th International Exhibition of Inventions of Geneva where our new ambidextrous precision rifle system will be revealed : the LR90.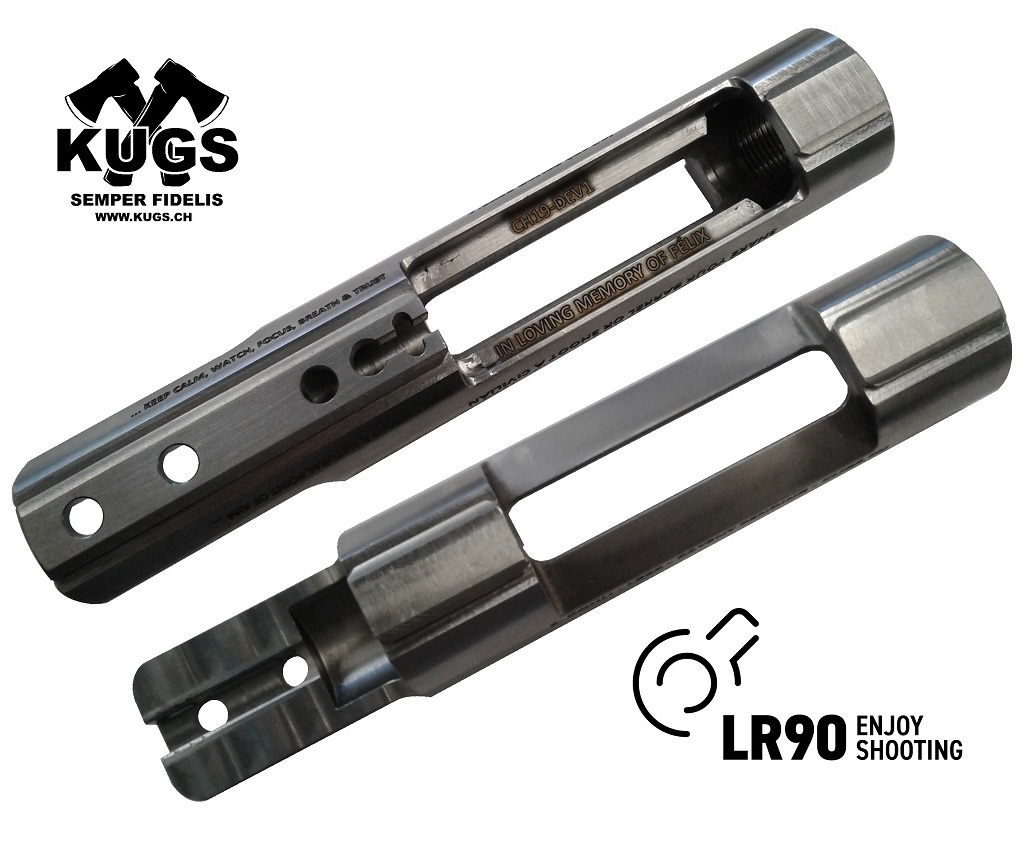 In less than two years, a full rifle was developed, a patent application was filed in (Patent Pending), the product was realized and a privileged fews who already had the chance to discover our new system expressed themselves as follows :

Wow, now that's something new ! Usually when something new comes out in the weapon industry, it's actually a variant of an existing system. In that case, EVERYTHING is new! (SV - Gunsmith)

It's so simple, nobody would have thought of doing it this way, one had yet to come up with that, well done! (LC - Gunsmith)

The idea is perfect and revolutionary, the disassembling is accessible to anyone, never have I seen a firing pin being stripped down so easily. This is a totally unusual concept and it's extreme simplicity left me literally in awe. (DW - Long distance shooter)

One can see that each piece was carefully thought about, the guideline is being followed in its smallest details. This is a typically "Swissmade product" like you rarely see them nowadays. (DC - Precision mechanic)

This is a set of simplifications, revolutionary in every aspects, whether it's about its design or its conception. It's hard to make it simpler. (MK - Family member)

Not knowing much about weapons, I was surprised one could accomplish so much on a design level on a weapon to make it beautiful. The aestethic approach is remarkable. (DC - Family friend)

We look forward to seeing you at the next International Exhibition of Inventions in Geneva. We will gladly welcome manufacturers interested in discovering this product in preview.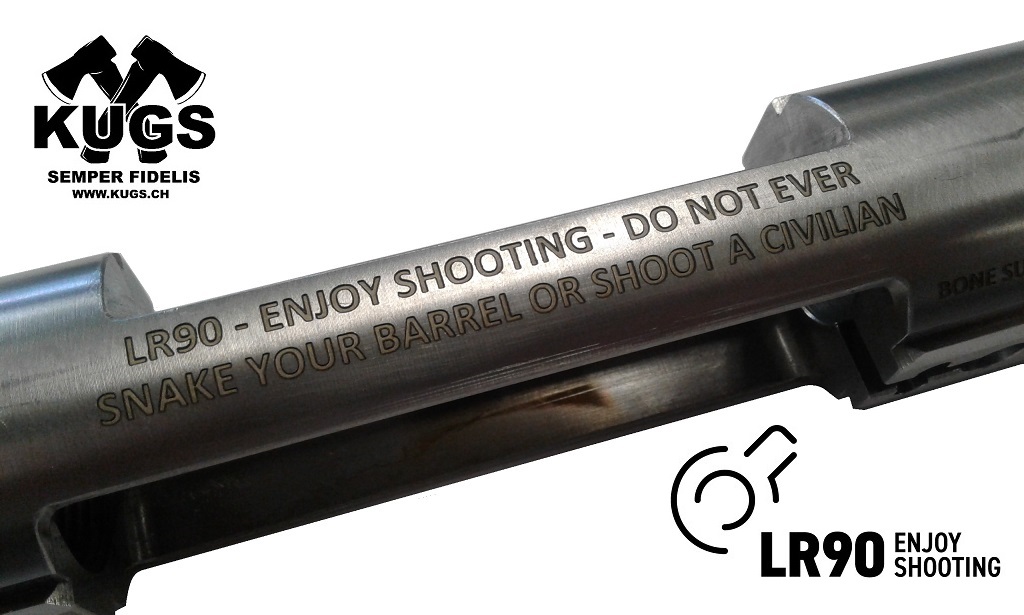 EP3839406
WO2021122443