FRANÇAIS - DEUTSCH - ENGLISH

HOME - CALENDAR - KUGS COMMUNITY
BALLISTICS - RESEARCH & DEVELOPMENT
PRODUCTS - ORDER - CONTACT
FATBOY RIFLE



DEVELOPEMENT
PROTECTION
MARKETING

The FATBOY is a lightweight Long Range (LR) and Ultra Long Range (ULR) precision shooting solution. Its breech locking system would probably not look out of place on a navy cannon. But what the FATBOY is designed for is using of all kinds of ammunition intended for extreme shooting, while retaining a fairly lightweight locking system (action). With a lightened action, larger and heavier barrels can be used, which ensures enhanced repeatability, reduced harmonics, increased velocity, and overall, better accuracy.


The FATBOY is made of a single block, which can be legally defined as a breech receiver, screwed to a floating barrel The chamber locks on the ammunition round by means of a spoon, which can legally be defined as a bolt. The rifle is hammer fired.





An external hammer, as can be found on classics (Sharps, Rolling Blocks...), also simplifies overall safety. Indeed, the external hammer is a fully visible percussion system. Additionally, with the FATBOY, the hammer spring must be pre-loaded, and can be disarmed at any time by the user, as in the Blaser system.

Additionally, the FATBOY is designed as a multi-caliber system. It is initially offered in 7.5x55mm SWISS (GP11), in .308WIN and also in 7.62x39mm, for use in shooting ranges limited to low power ammunition. It inherits both the LR90's butt plate and the K7's ergonomic grip. All other features have been designed with modularity in mind.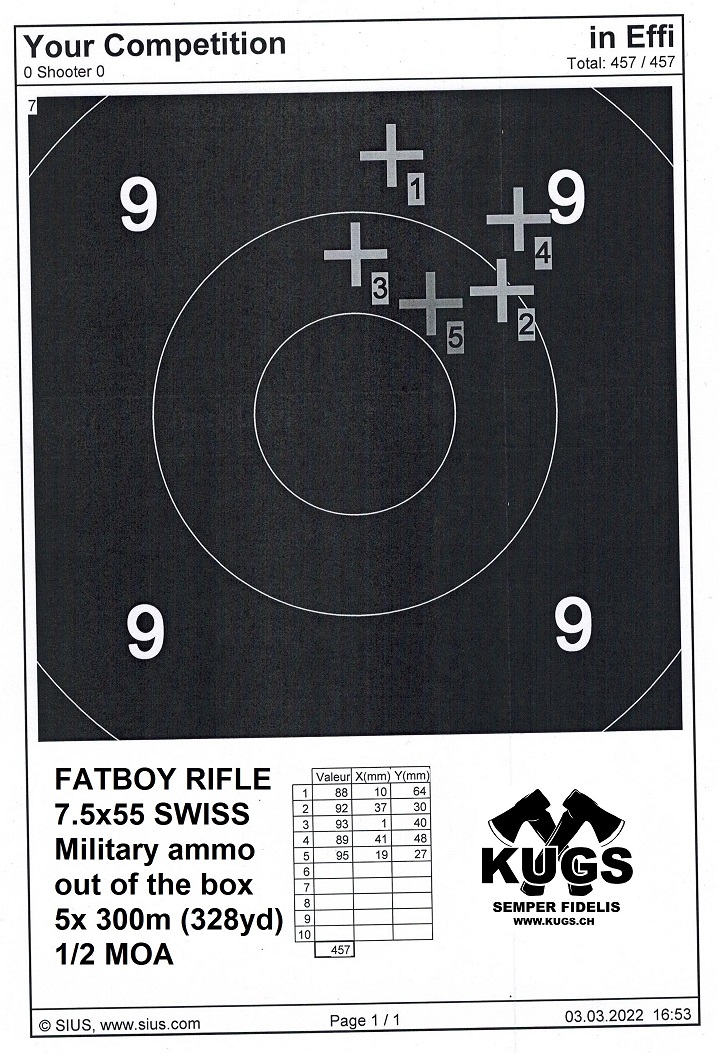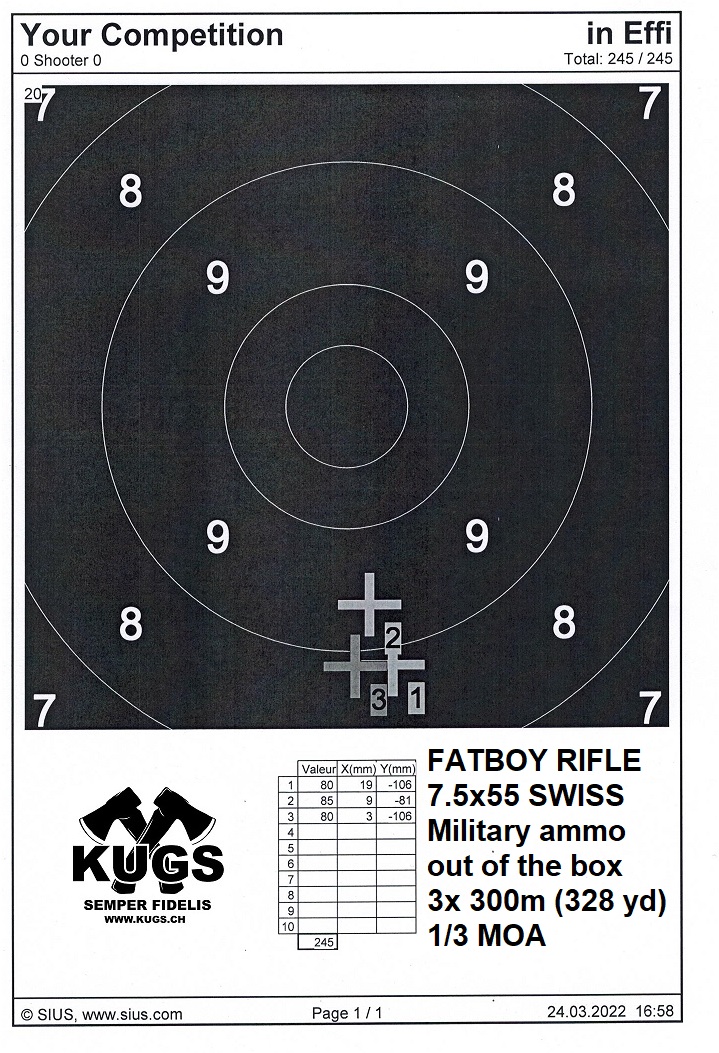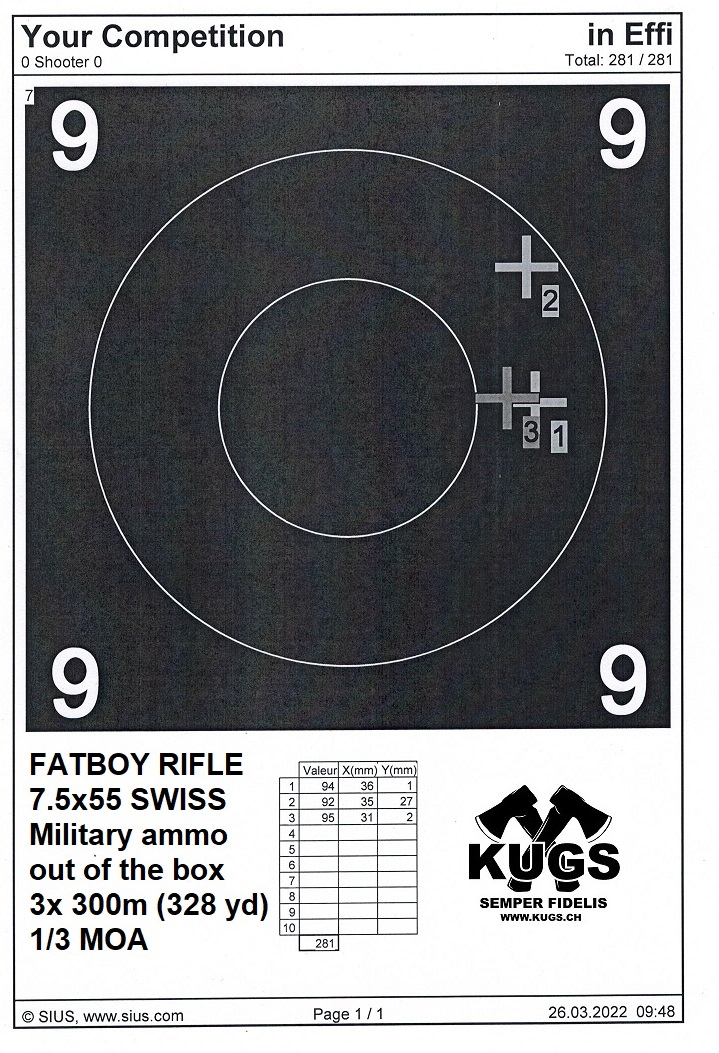 Of course, any modification of any of a firearm's main components (such as the barrel) should be carried out only by a gunsmith, and duly authorized as per the laws of the country where the modification is performed. The gunsmith would be fully liable for such modification. FATBOY owners are informed that should any change to the original condition of the FATBOY be performed, KUGS shall not be liable. Liability shall be incurred by the individual or business performing the change.




PLEASE CONTACT US TO PRE-ORDER
YOUR FIRST PRODUCTION BATCH FATBOY
OR TO JOIN OUR VOLUNTEER
TESTING PROGRAM
CONTACT